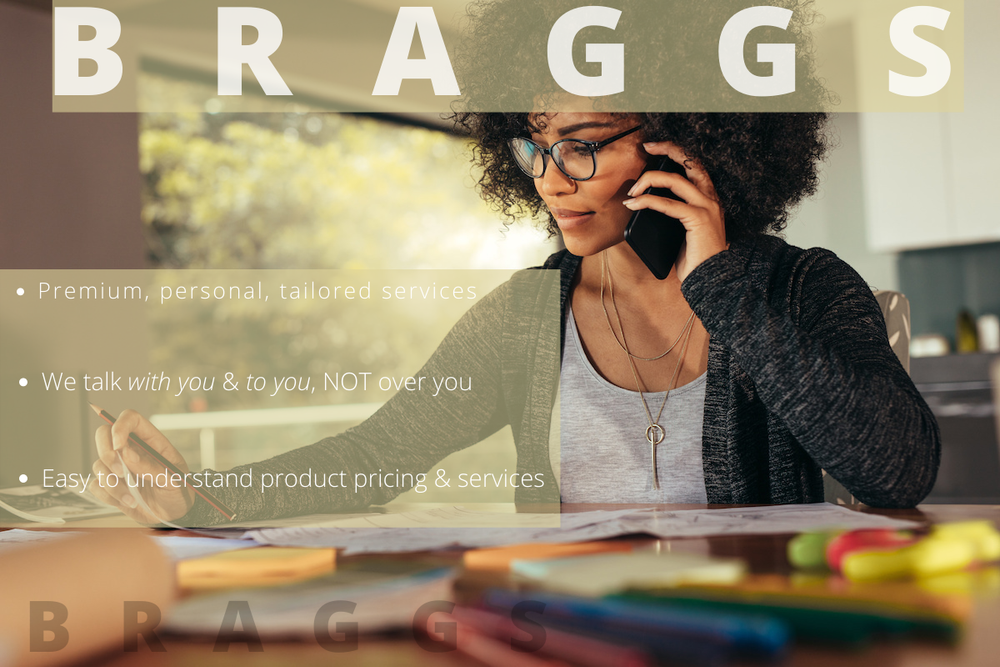 Our Fee PROMISE & GUARANTEE: 
When you first seek advice from BRAGGS FAMILY GROUP, YOU WILL know precisely what you'll be paying for, and also that you'll be receiving value for the fees you pay. 
 
Because of the highly personal TAILORED and customiZed nature of the advice we give our clients, we do not have a "COOKIE CUTTER" pricing model.  IT COULD PROVE TO BE TOO HARMFUL BASED ON THE SENSITIVE NATURE AND THE OBJECTIVE OF OUR CLIENTS.
 
Accordingly, our fee structure is based on the following principles: 
 
Once we understand the scope of the advice work and service to be provided to you, we will provide you with fee information 
 
All of our fees, costs and charges will be explained to you – clearly and in full detail  Before undertaking any work and before charging you any fee
 
we will ask for your approval If we change our advice or service fees at any time
 
we will provide you with a full explanation, and seek your approval before any change occurs 


Our fees are based on a number of factors, including: 
The complexity of your individual OR CORPORATE situation 
 
The nature of the personal advice we provide you with 
 
The time commitment required AS A BENEFICIARY OF BRAGGS FAMILY GROUP CLIENT SERVICES
 
The costs involved in implementing the advice we provide 
 
The ongoing personal advice and service that we offer our clients 

Providing you with complete transparency is just one more way THAT BRAGGS FAMILY GROUP ENSURES CLIENT EDUCATION IN DEVELOPING youR progress AND EXPERIENCE with confidenCE.
BFG